Corporate gifting is the practice of connecting with employees, clients, or prospects through the use of a gift, whether it is a physical item such as a practical swag item, an edible treat, a personalized clothing item, or a non-physical gift such as an eGift card or an experience.
The psychological impact of gift-giving has a strong correlation with its effectiveness. If you've ever received an unexpected surprise or treat (either in person or through direct mail), you've witnessed this phenomenon in action. According to a study on the effects of gifting on business outcomes, physical contact with a gift results in the Endowment effect—a sense of ownership over an item that translates into an individual valuing it more highly. It also has an impact on feelings of reciprocity and trust. This effect can be seen in the results of marketing and gift-giving in a variety of common corporate gifting scenarios.
Businesses must consider more than just their clients and prospects. In many cases, the key to excellent customer service begins much closer to home. According to one study, 57 percent of people believe that receiving mail makes them feel more valuable. This statistic applies to direct mail gifts; however, if you've ever received some nicely-branded, high-quality apparel, you know it can also work for your staff.
These gifts, especially when of high quality and well-personalized, create a sense of belonging and connection to the team and foster a sense of belonging and connection with the team.As little more, here is a fantastic corporate gifting idea, a stainless steel casserole or a thermosteel lunchbox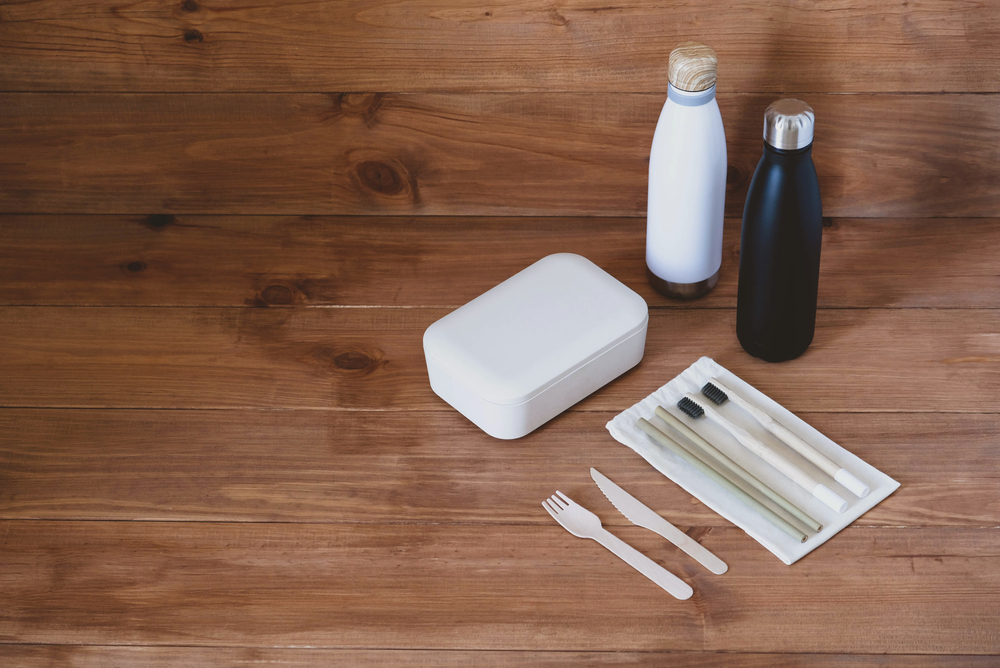 You may be wondering why these suggestions have been made.
When a workplace assists employees in making wise food choices as part of a workplace health program, it can have an impact on the individual's long-term health and wellness.
Healthy eating and active living, when combined with a positive attitude, can result in:
Reduced risk of heart disease and certain cancers.
Improved mood, energy, and self-esteem
Anxiety and stress were reduced.
Possibilities to spend quality time with family and friends.
Thermosteel Lunchbox
Antibacterial stainless steel will not leach any harmful chemicals into your food. Isn't this the ideal material for your lunchbox, especially if you have to cater to standardized performance?
Mealtimes will be easier and faster if you use lunch boxes that are both durable and safe. Choosing one that is airtight, leak-proof, chemical and bacteria-free, environmentally friendly, constructed of safe materials, BPA-free, insulated, and moisture-proof should be one big concern . Stainless steel is one of the most popular materials for lunch boxes, followed by food-safe plastic. Furthermore, using an insulated lunch box is one of the most effective ways to keep food safe until lunchtime.
Stainless Steel Casserole
Let's face it, there aren't many things that can lift our spirits after a long day like a plate of warm home-cooked food, right? On most days, enjoying this warm meal with friends and family feels like a blessing. While we have many efficient cookwares to assist us in preparing these meals, we may fall short when it comes to serving them, especially when they are hot! This is where an insulated casserole can come in handy. Modern technologies enable an insulated casserole to keep food not only warm but also aromatic. Even after several hours, the food remains warm and fresh, as if it had just been prepared.
A casserole set is the most important item to have in the kitchen of a working professional who wants to serve warm food to their family even after hours of preparation. Indian families have used casserole sets for many years, and the reason for their enormous popularity is their usability and benefits. This incredible kitchenware, in addition to being extremely affordable, can also be used to serve food. Furthermore, the numerous appealing designs make it ideal kitchenware for Indian kitchens and a thoughtful gift.
The ideal serving casserole for special occasions and everyday use will instantly improve the appearance of the dining experience with its unique shape, design, and vibrant color. Hence, improving employee mood and morale.
It is not only long-lasting, corrosion- and scratch-resistant, and dishwasher safe, but it is also simple to clean and use. It has leak-proof lids that easily open and close, preventing spills. It is multifunctional and can be used to store and serve foods such as dal, roti, rice, sabzi, biryani, and others. It not only keeps food fresh for hours, but it is also antibacterial. It is simple to transport and store. The casserole's functional and leak-proof lid with an integrated side handle allows for an easy grip, effectively trapping heat inside the casserole. It is also spillproof and simple to use, clean, and store.
When your employees exceed expectations or do something deserving of recognition, it is critical to provide them with something other than their regular pay. Another reason gifting is ideal for increasing employee engagement is that recognition from peers means more to them.
Peer-to-peer recognition is significant. The goal is to persuade them that they deserve to treat themselves!